6-9 June 2019, Tskaltubo - Over 20 representatives of the EU-supported Georgian Association of Local Action Groups (LAGs) and invited experts participated in workshop on the European LEADER approach to rural development, which took place on 6-9 June 2019 in Tskaltubo.
The main goal of the workshop was to review the Association's policy paper about LAGs positions for effective implementation of LEADER-approach to address Georgian rural development challenges and discuss the association's institutional sustainability.
The EU Ambassador to Georgia, Carl Hartzell and the Deputy Minister of Environment Protection and Agriculture of Georgia, Khatia Tsilosani met with the workshop participants. The guests greeted the LAG representatives, they underlined the importance of the LAG's role in their community development and thanked them for their active involvement and contribution to the country's rural development overall.
The workshop was led by the experts of the European LEADER Association on Rural Development (ELARD) from Slovenia, Estonia and Sweden. Key topics of the training were: the Association's policy paper review and discussion about amendments, the policy paper communication and dissemination activities, creating the model of financial sustainability for GALAG.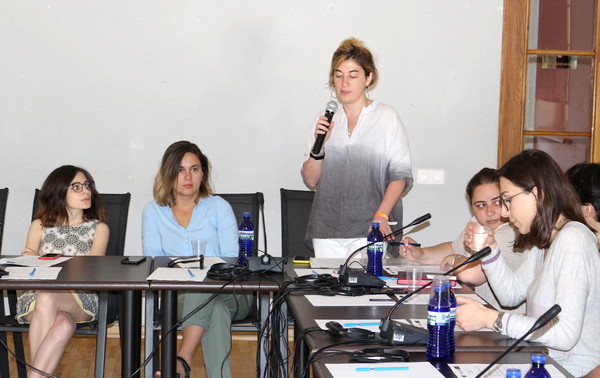 At the workshop, the representatives of the Association together with the European experts discussed the Association's policy paper about the recognition of the LEADER methodology as a relevant and effective tool for rural development in Georgia. The Georgian Association of LAGs sees a need for formal recognition of LAGs, and the Association thereof, by the Georgian government at central and local level. The Association and its member LAGs are key stakeholders in the process of elaborating and implementing Georgia's rural and local development policies and shall be contributing with their knowledge, experiences, and the engagement of their local, national and international partners and networks. The Association believes that such cooperation is crucial in order to carry on successful implementation of the LEADER approach and to join forces for the development of rural Georgia.
A separate session was devoted to the group work, where participants were divided into three working groups to plan next steps regarding LEADER advocacy, crosscutting with other policies, as well as defining the Association's policy paper dissemination activities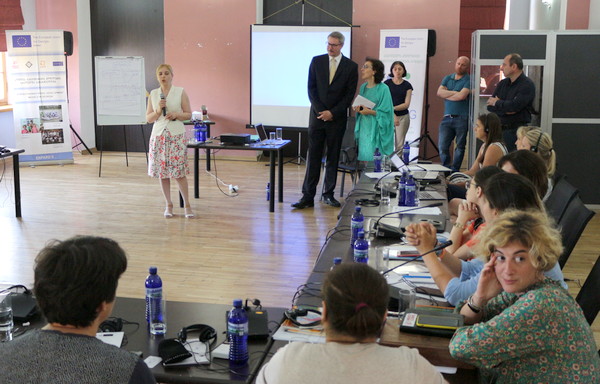 .  
In addition, Swedish and Slovenian experts delivered presentations about monitoring and self-evaluation inside the networks and LAGs, which is important to build strong and sustainable network and to improve the efficiency of the LAG.
Moreover, on the same day the experts of the EU's partner organization People in Need (PIN) presented the Monitoring and Evaluation Guidebook for the Georgian Association of LAGs, which will serve as a main textbook for the Association to further monitor and evaluate the activities of all LAGs in Georgia.
"As a result of the training, we will be able to plan the dissemination of the Association's policy paper effectively, take into account messages that will help us to get desired result" - stated the Association's Deputy Chairperson, Shorena Sujashvili.
The EU is supporting agriculture and rural development in Georgia through its ENPARD Programme. Implemented since 2013 with a total budget of EUR 179.5 million, the main goal of ENPARD is to reduce rural poverty in Georgia. The first phase of ENPARD in Georgia focused on developing the potential of agriculture. The second and third phases of ENPARD focus on creating economic opportunities for rural population that go beyond agricultural activities. More information on ENPARD is available at: www.enpard.ge